ADOPTA's Mission & Vision
Adopt a Panama Rainforest — ADOPTA for short — is a non-governmental organization (NGO) created to promote the conservation and sustainable use of forests. With the generous help of dedicated students and volunteers, we use a research-centered approach to protect vulnerable species and habitats and improve the quality of ecosystem services they provide. On-the-ground conservation efforts are supported by education initiatives and community outreach events to increase people's understanding and appreciation for the natural world.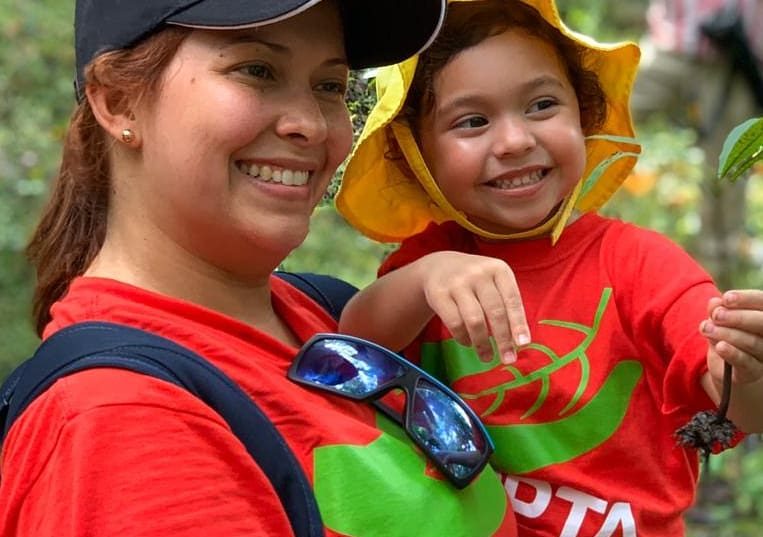 A passion for birdwatching grew into a massive conservation effort when Guido Berguido, our founder, discovered Cerro Chucantí, the tallest mountain of Panama's isolated Majé mountain range, in the early 2000s. Continued visits brought both wonder and disappointment. For every unexpected encounter with rare species such as the Varied Solitaire (Myadestes coloratus), a new section of forest disappeared to slash and burn agricultural practices. These threats to Chucantí could not be ignored—something had to be done to stop the madness!
With the help of friends and family, Guido managed to purchase land containing the most threatened ecosystems, which quickly became one of the largest private nature reserves in Panama. More than a dozen organisms previously unknown to science have been discovered in Chucantí since 2003, and scientists continue to describe new species of flora and fauna on a regular basis. ADOPTA was created to manage this reserve, but has since grown into an organization that assists conservation efforts throughout the country of Panama.