Threats and Protection of Cerro Chucantí
In 1997, three quarters of Panamá's Darién Province was forested. Today that proportion is much less as prominent trees, including cativo (Prioria copaifera) and cuipo (Cavanillesia platanifolia), continue to be felled for timber or removed in slash-and-burn operations to clear agricultural land – mainly cattle pastures – that support the livelihoods of the local communities.
Although raising livestock is a main part of Panamá's economy, it often has a negative environmental impact since livestock require large tracts of land. The traditional way in which livestock farming is carried out leads to the removal of plants and entire forests, causing soil degradation, contamination of the waters, loss of biodiversity and droughts in the water sources. Despite these impacts, 25% of Panamá is currently being used for livestock.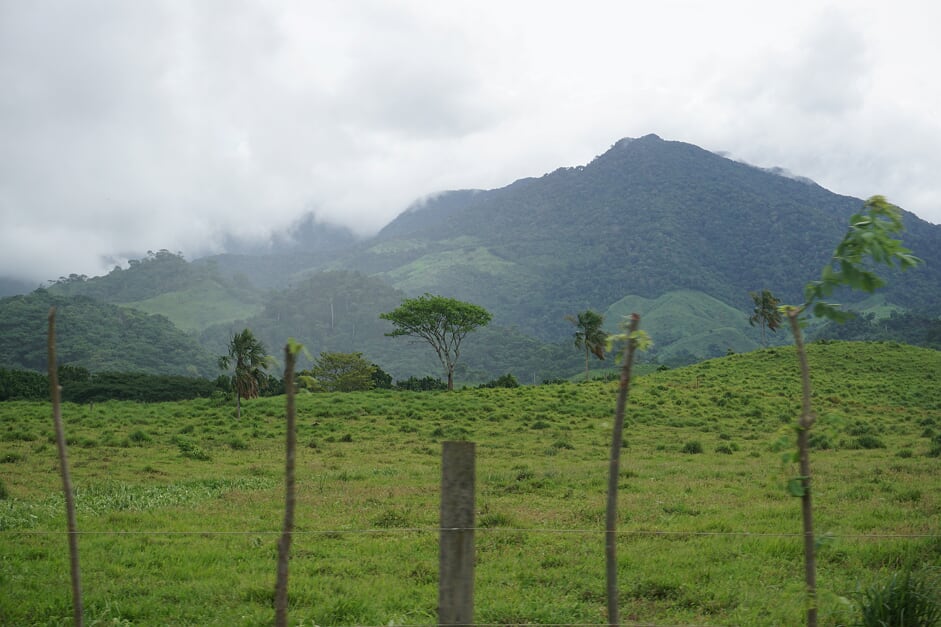 How We Are Protecting Chucantí
Since the Cerro Chucantí Private Reserve was first created in the early 2000s, more than 1,500 acres of land have been protected. Poaching, timber harvesting, and other destructive activities have been banned and we have begun to actively help reforest previously cleared regions of the reserve. Additionally, to better understand the current status of Chucantí's environment and what further protection may be necessary, ongoing scientific surveys are being conducted.
By removing agricultural farm animals and allowing forests to encroach on reserve land previously used for cattle ranching, we aim to bring back the native ecosystems through natural forest regeneration.
We are assisted in these efforts by the local wildlife. Frugivorous species of bats, for example, can speed forest regeneration by dispersing seeds. At Chucantí, bat species composition and abundance are overall relatively comparable to that of undisturbed forests in other parts of Panama, but researchers have particularly noted an abundance of Carollia and Artibeus species – both frugivores – which highlights the current regenerative success of Chucantí.