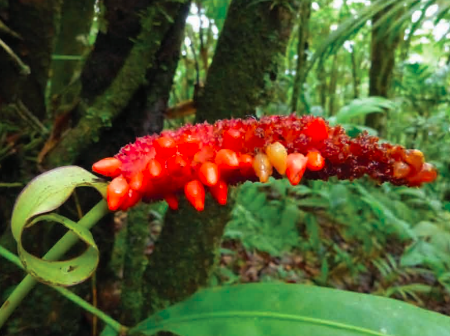 Orlando O. Ortiz
Anthurium chucantiense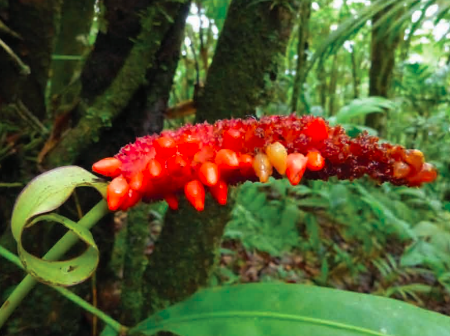 Orlando O. Ortiz
Anthurium chucantiense
The genus Anthurium has a particularly high level of endemism and this species adds to the list. Due to its restricted range and nearby threats in the form of agriculture and logging, the authors that described this species suggested it should be considered Critically Endangered [CR].
Identification
This species has short stems (around 10 cm long). The areas between the nodes (where the leaves attach to the stems) are longer lower down the plant and shorter near the apex (1 - 1.5 cm long).
Growth form: Epiphytic herb.
Foliage: Petioles (leaf stems) 2 - 3 mm wide and quite long (8 - 23 cm). Leave are large and narrowly oblong (24.5 - 45.5 com long / 3.5 - 8 cm wide; 5.5 - 7.4 times longer than wide), 2-3 times longer than the petioles, dark green and semiglossy above, paler and matte below.
Flowering structure: Erect. Stem quite long (26.5 - 54 cm), 2 mm wide. Spathe green/medium-green, bending backwards towards the stem 0.2 - 2cm below the spadix, 3 - 8 cm long / 1 - 1.9 cm wide. Spadix rounded, erect, 5.7 - 12.5 cm long / 2 - 4 mm wide, yellowish-green turning pale orange lower down. Flowers 4 visible in the main spiral, 3 - 6 in the alternate spiral, slightly protruding stamens, translucent filaments, yellowish anthers.
Fruiting structure: Hanging. Spathe green with reddish margins. Spadix 8.5 cm long / 1.3 cm wide; about 6.5 times longer than wide. Leftover Flowers red. Berries narrowly ovoid and pointed at the apex, orange-red, approximately 1 cm long when fresh. 2 seeds per berry.
Distribution
To date, this species has only been encountered in Cerro Chucantí.
Biology and Natural History
Usually grows 0.2 - 3 m above the ground in association with other understory plants such as Juanulloa wardiana, Calathea spiralis and other aroids.
Habitat: Between 963 - 1,325 m in elevation within premontane wet forest/tropical wet forest.
Phenology: The original specimen was observed flowering & fruiting in August and September, exact seasons unknown.
Etymology
Named for Cerro Chucantí, the mountain where this species was first discovered.
References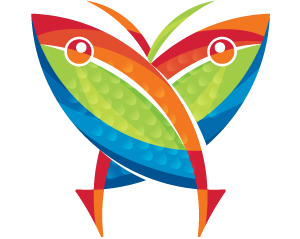 iNat Observations
Ortiz, OO., R.M. Baldini, G. Berguido & T.B. Croat (2016). New species of Anthurium (Araceae) from Chucantí Nature Reserve, eastern Panama. Phytotaxa. 255(1): 047–056. (Link)