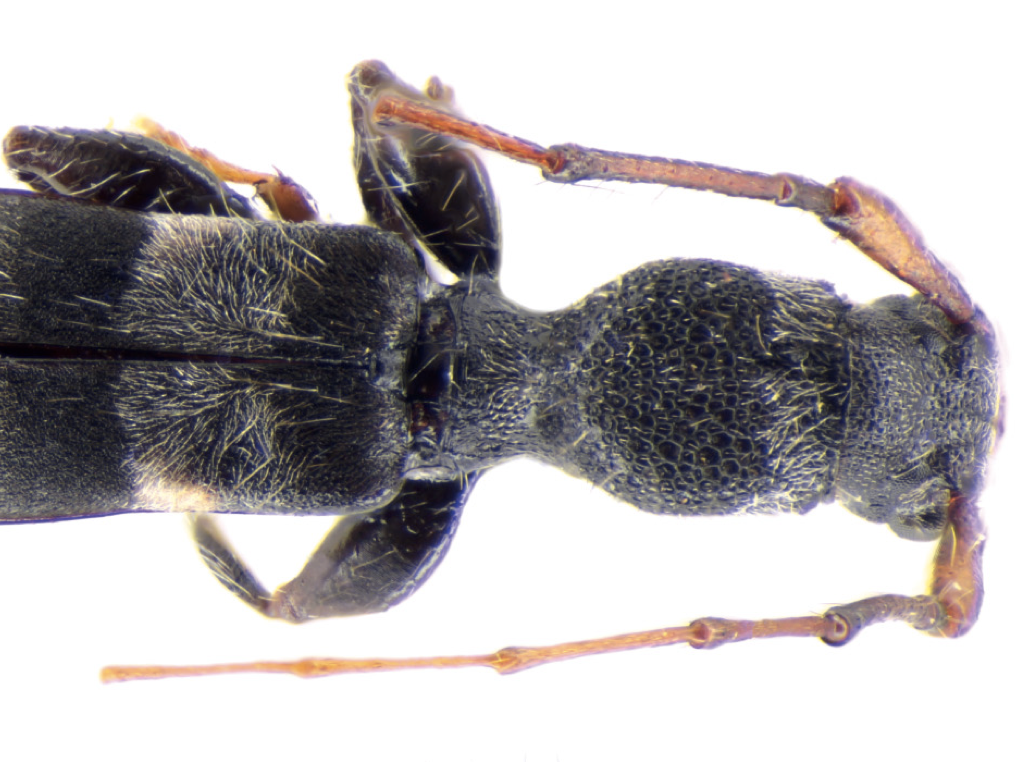 Martins & Galileo (2013)
Epropetes tristis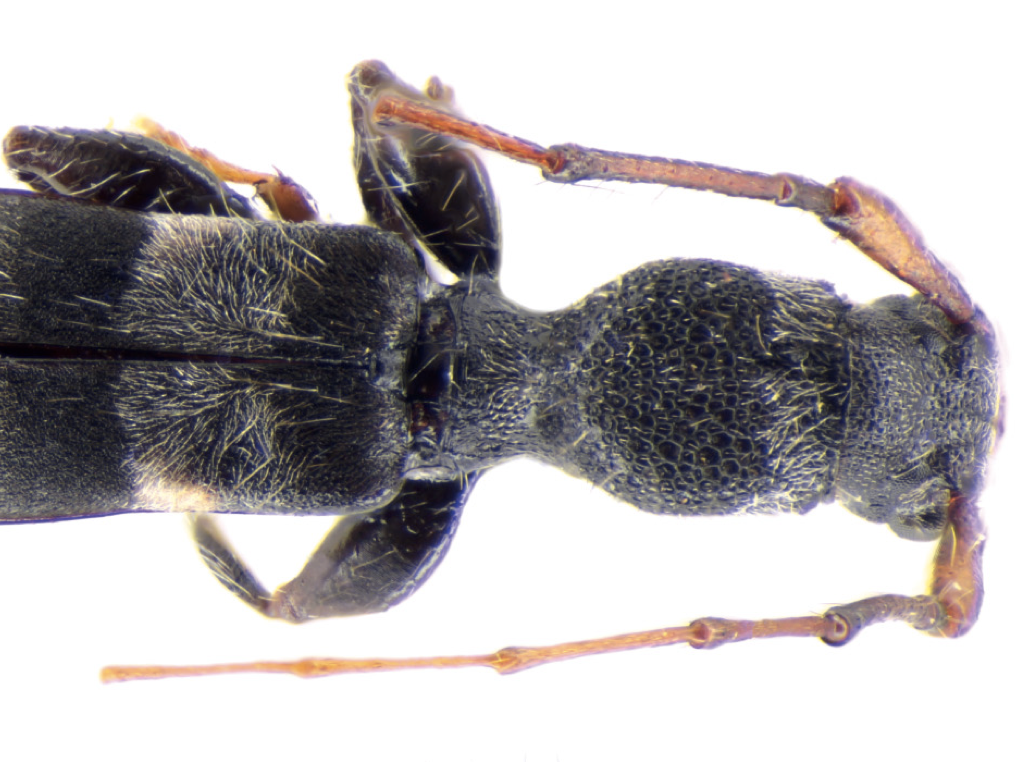 Martins & Galileo (2013)
Epropetes tristis
Identification
Mostly black, though it seems to have black and gray bands due to some areas being covered in white hairs. Antennae and tarsi are yellowish-brown. The elytra have a small, yellow triangular mark in each outside edge approximately a third of the way down. Eyes almost divided. Total length: 10.3 mm.
(the above description likely describes the female, male uncertain)
Distribution
To date, this species has only been encountered in Cerro Chucantí.
Biology and Natural History
Habitat: 850 m in elevation, specific habitat not described.
Etymology
The name "tristis" it from Latin, meaning sad, in reference to it's mostly dark color.
References
Martins, U.R. & M.H.M. Galileo (2013). New species and records of Cerambycinae and Lamiinae (Coleoptera: Cerambycidae) from the Neotropical Region. Zootaxa. 3683(5) (Link)