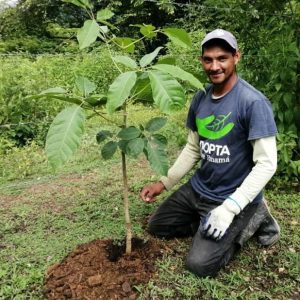 Adopt a Panama Rainforest–ADOPTA for short– is a non-governmental organization (NGO) that was created to promote the conservation and sustainable use of forests. With the generous support of dedicated students and volunteers, we us a research-focused approach to protect vulnerable species and habitats to improve the quality of ecosystem services. Our direct actions are further supported by educational initiatives and community outreach programs to increase public awareness and gratitude towards the environment
La pasión por la observación de aves se convirtió en un importante esfuerzo de conservación en 2004 cuando Guido Berguido, nuestro fundador, descubrió el Cerro Chucantí, la montaña más grande en la aislada Serranía de Majé en la frontera de la provincia de Darién en Panamá. Pero una serie de visitas provocaron tanto asombro como tristeza cuando las aves nuevas e inesperadas que vio Guido, como Solitarios Variados, Myadestes coloratus and Beautiful Treerunners Margarornis belluluswere clearly in danger because of local deforestation for timber and agriculture. These threats could not be ignored, something had to be dome to stop the madness!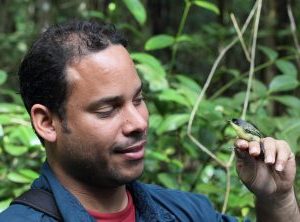 With the help of family and friends, Guido was able to buy the land containing the most threatened ecosystems near the peak of Chucantí, which he quickly made into a private nature reserve. Since this purchase in 2003, more than a dozen new species have been described from Chucantí, with around 40 more still undescribed! ADOPTA was created to manage this reserve, but today we also support conservation efforts throughout Panama.