People do not destroy the environment because they hate trees and love pollution, but it's easy to damage the environment by accident when we are not familiar with natural processes.
Let's consider a hypothetical situation to demonstrate this. A person buys a property to make their living through agriculture cuts down part of the forest to create fields. He gets some cattle and everything goes well for a few years, but then a jaguar starts to kill some of the cows. Later, more cows die because of a drought. How do you think this farmer will feel about the environment?
He'll probably hate the environment, right? Although it's understandable (the loss of his cows threatens the farmer's livelihood, a truly serious situation), the reality is that the actions taken by the farmer can lead to such a situation. Forests regulate the local climate and, when they are cut down, may increase problems such as droughts. Additionally, predators like jaguars rely on the forest to hunt, and without enough food may begin hunting domestic animals. Environmental education helps us to understand indirect processes like these to make better decisions so that individuals like the farmer in our example can better coexist with the environment.
Benefits of Environmental Education
As the pressures of deforestation and climate change increase, the children of today will grow up in a world facing many environmental challenges. Environmental education is our most important tool to prepare us for these challenges and to find new opportunities in our warming world, but environmental education has more benefits than simply improving our understanding of the natural world: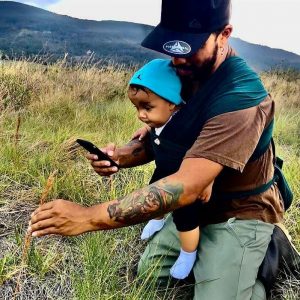 Our Educational Activities
La educación se presenta de muchas formas. La educación formal, como excursiones o charlas escolares, es muy importante, ¡pero la educación informal que se produce durante otras actividades puede ser igualmente importante! Por lo tanto, intentamos aprovechar todas las oportunidades para educar a las personas sobre el medio ambiente. Generalmente, estos esfuerzos educativos se dividen en una de cinco categorías:
Educational Talks
We are always willing to share our story and the natural wonders of Panama.
Community Events
Bringing the natural world together with communities while having fun.
Citizen Science
People of all ages can be scientists!
Field Trips
Because some things only make sense with personal experience.
Workshops
Nuestros científicos pueden ayudar a enseñar a sus estudiantes técnicas importantes.