Species discovered in Chucantí
The Cerro Chucantí Private Nature Reserve is only a bit over a decade old, but a surprising number of new species have already been discovered there! Although some of them have been found in other parts of Panama since their original discovery, most are endemic (only living in a certain region) to Cerro Chucantí.
18
new species have been discovered in the Private Nature Reserve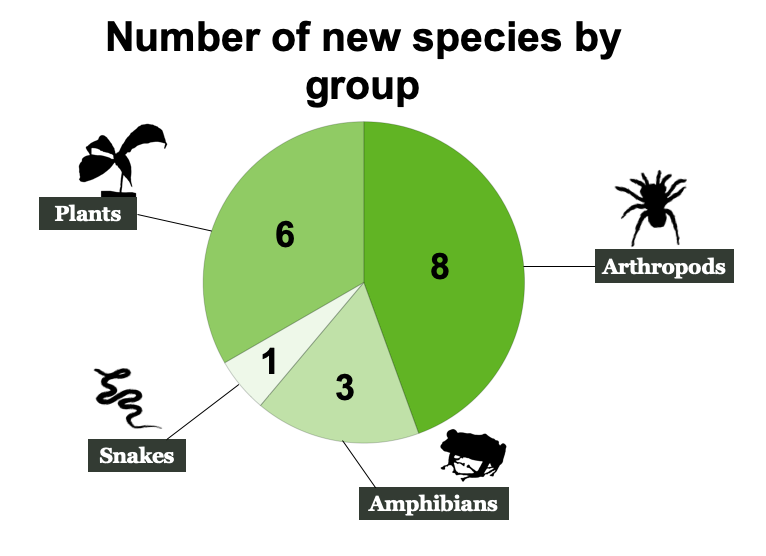 The main reason so many new species are being discovered in the Cerro Chucantí Private Nature Reserve is that the higher elevations of the reserve contain rare cloud forest habitat. Many of the species that live in the cooler cloud forest cannot survive in the warmer foothill forests, which has turned the cloud forest into a kind of "island" that isolates them from the surrounding landscape. Cerro Chucantí is especially isolated because it is more than 100 kilometers from the next patch of cloud forest!