What is the cost of deforestation?
In some places, logging companies can topple ancient giants for only $12 a tree! Help us conserve Panama's natural wonders for the same price
ADOPTA is a nongovernmental organization dedicated to the conservation of Panama's indigenous ecosystems. Through donations and volunteer efforts, we are working to protect the natural wonders of Panama and educate the general public about the importance of the neotropics.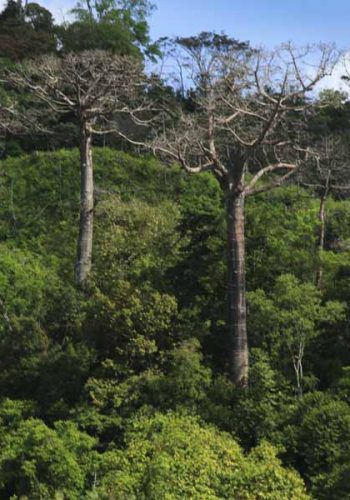 Adopt a Tree
Logging companies can topple ancient forests for only $12 per tree. Save them for the same price!
Volunteer
We need dedicated volunteers to help with a variety of tasks, from community events to remote field work. Join the ADOPTA team today!
Request a Talk
We provide educational events and talks to a wide range of audiences. Help us promote conservation efforts in Panama!
Protecting Cerro Chucanti
Chucanti is an isolated mountain on the edge of Panama's Darien province and contains a cloud forest habitat that boasts a high diversity of plants and animals — many of which are entirely new to science! However, it is under threat of deforestation from local agricultural practices.