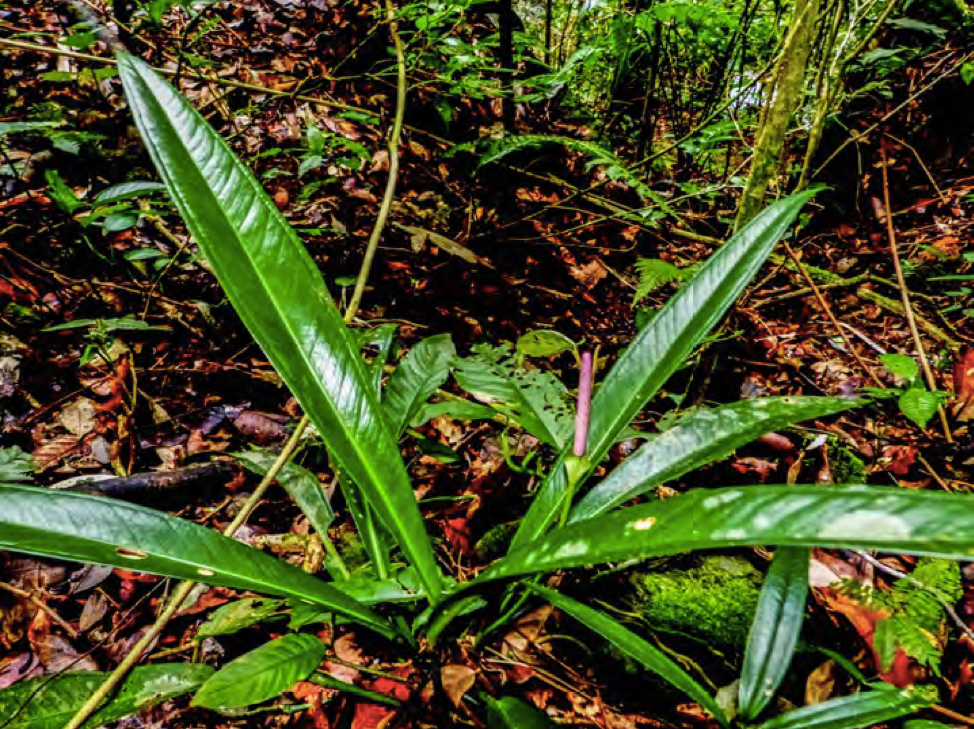 Croat & O.Ortiz
Anthurium berguidoi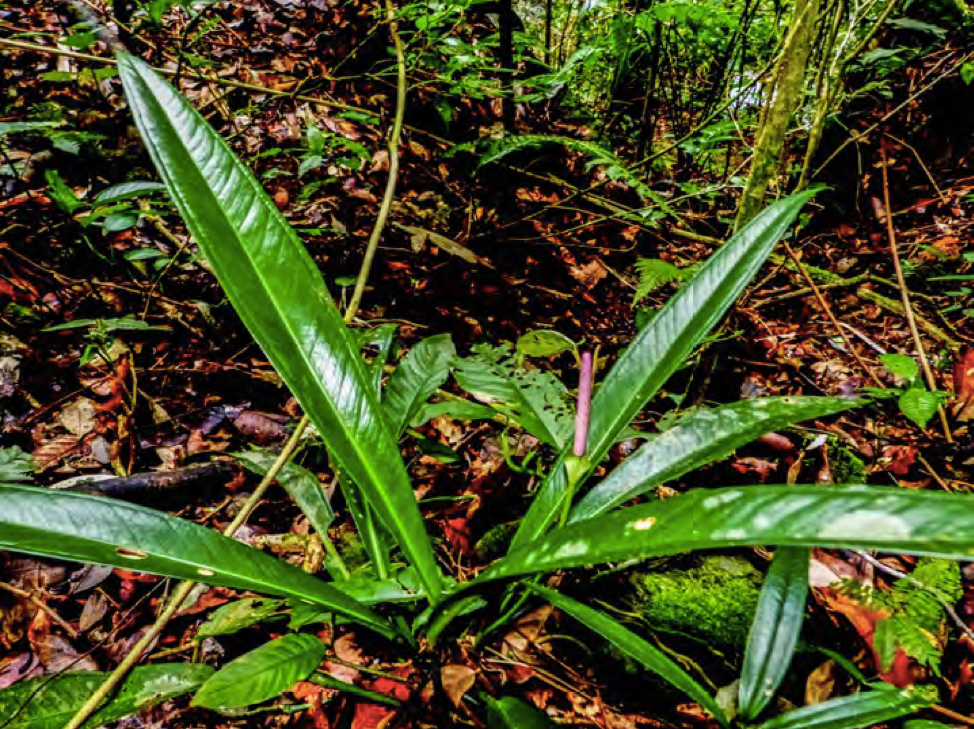 Croat & O.Ortiz
Anthurium berguidoi
A member of Anthurium secc. Porphyrochitonium, a large and widely distributed group of plants that are important components of most neotropical wet forests.
Identification
A terrestrial herb with short internodes (sections of stem between where the leaves connect) and fibrous, grayish, persistent cataphylls.
Foliage: Pedicles grooved, circumferentially ribbed when dried. Leaves more or less oblong in shape, with a single pair of basal veins and dark glandular dotting underneath (smooth above).
Flowering structure: Erect, shorter than the leaves. Spathe green, lance-shaped, and strongly decurved. Spadix changing color from rose to lavender to orange.
Fruiting structure: Spadix cream-colored. Berries red, containing a single seed each.
Distribution
Conocida del área alrededor de la localidad tipo en la Reserva Natural Privada Cerro Chucantí, en el borde de la provincia de Darién, y de la provincia de Panamá cerca de Chepo.
Biology and Natural History
Habitat: Grows on the ground, in soil or rocks, in wet tropical or montane wet forests around 700m in elevation.
Etymology
A. berguidoi is named to honor Guido Berguido – a biologist, conservationist, and the founder of ADOPTA – in recognition of his efforts to preserve Cerro Chucantí's forests.
References
Croat, T.B., J.J. Grib, O.O. Ortiz, J. Tsai, C. Engineer & A. Grace (2022). The current status of Anthurium sect. Porphyrochitonium (Araceae) and allies, with many new species from Central and South America Aroideana. 45(2): 48–436. (Link)