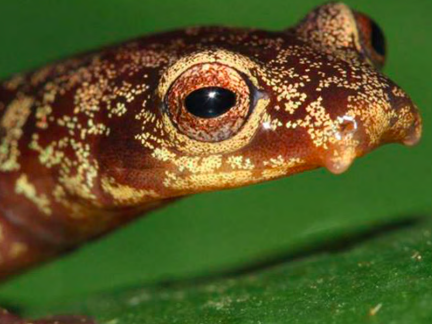 Abel Batista
Chucantí Salamander
Bolitoglossa chucantiensis
Critically Endangered [CR]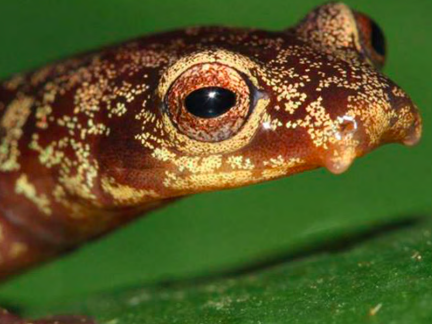 Abel Batista
Chucantí Salamander
Bolitoglossa chucantiensis
Critically Endangered [CR]
A member of the most diverse genus of salamanders worldwide, this species is actually quite rare with only three known sightings. It has been listed as Critically Endangered [CR] by the International Union for the Conservation of Nature (IUCN) since 2019 due to its small known area of occupancy and nearby threats to its habitat in the form of agriculture and logging pressures.
Identification
A long salamander (total length = 10.3 - 11.1 cm) with a tail longer than its body (tail length approximately 1.15 times the body length) and completely webbed feet. The dorsal coloration varies from dark brown to reddish, sometimes with patches of golden speckling. 65-75 maxillary teeth (those in the upper jaw).
The information above describes the male, there is not yet any specific information available for females.
Distribution
To date, this species has only been encountered in Cerro Chucantí.
Biology and Natural History
Generally active at night in understory foliage (palm fronds and bromeliads) 1 - 2 m above the ground. Observations have usually occurred at around 21℃ shortly after rain. Apparently more active during the dry season (having been observed October-April).
Habitat: Eastern Panamanian montane forest around the peak of Cerro Chucantí (usually encountered around 1,400 m of elevation). This type of forest has trees mostly 15 m tall covered in bromeliads and other epiphytes. Palms, climbing plants, and bromeliads dominate the understory.
Etymology
This species takes its name from Cerro Chucantí, where it was first described from.
References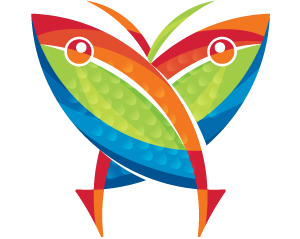 iNat Observations
IUCN
Batista, Abel. (2014). A new species of Bolitoglossa (Amphibia: Plethodontidae) from eastern Panama, with comments on other members of the adspersa species group from eastern Panama. Mesoamerican Herpetology. 1: 97-21. (Link)
Garces, Orlando & Miranda, Madian & Fuentes Magallón, Rogemif & Batista, Abel. (2016). Second individual of a recently discovered species of salamander, Bolitoglossa chucantiensis (Caudata: Plethodontidae), from eastern Panama. Mesoamerican Herpetology. 3.4: 1082-1084. (Link)